I can honestly say that I have mixed feeling when I go through the criminal court records offered by the Franklin County Sheriff's Dept. There are good bits and then there are the "not so good bits", when it comes to seeking an arrest report or a warrant list. Let me explain this further.
The problems you will encounter when doing a criminal check in Franklin County, NC!
The sheriff's office does not offer access to the police blotter nor to their warrants list. However, you can access the arrest records for the day from the pdf file on daily events. You will find in the file an arrest log, which includes details on the criminal act, the arrestee and the charges filed. You will also find information on the criminal complaints received and responded to by the police but no details on arrest warrants.
Another problem with the arrest report offered by the cops is that you only get information pertaining to the events for a particular day. For example, when writing this article, the police report offered on the site was 5 days old, with no reporting in between. I could not find older police logs, which was another problem.
So, is there any way to get details on arrest warrants from the Sheriff's Dept. of Franklin, NC?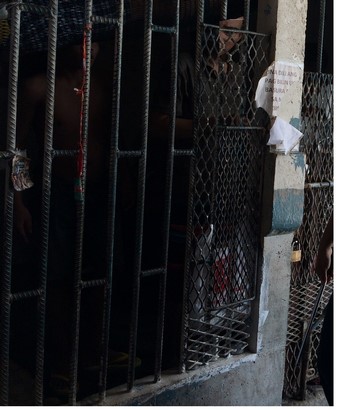 The most wanted list: This is one way, albeit a long shot, of finding active warrants from Franklin. I admit, you won't get a whole lot of information because only suspects who are considered dangerous and possibly armed find their way into this list. That said, you can check out this list at http://www.fcsonc.org/most-wanted. Often, instead of arrest mug shots, you will find details on cold cases. So, you will just have to scour the web page to know if it offers anything for you.
Seeking a background check: This is a surefire way to get a response to your offender search, but it involves going to the sheriff's office in person. So, I would not recommend it if you have an outstanding warrant in your name. But, it is worth a shot if you are interested in a third party arrest inquiry. The sheriff's office is located at 285 T Kemp Rd, Louisburg, NC 27549, USA.
Searching through the incident and arrests log: As I told you earlier, you can find limited arrest records and information on criminal incidents. Visit the webpage at http://www.fcsonc.org/pub-info and scroll down to find the "Incident and Arrest Reports" tab. Click on it and you will be redirected to a pdf file.
Can I get criminal court records from judicial agencies in Franklin County, NC?
Come to think of it, going to the office of the Clerk will be the best thing you can do when you are seeking an arrest report. I will be the first to tell you to not expect a general warrants list, meaning details on all arrest warrants issued in the area.
However, if you are seeking the arrest records of a specific individual, you can get in-depth information in response to a background search request. Plus, there are two ways to get the criminal check handled:
Visit the agency in person at 102 S Main St, Louisburg, NC 27549 and use the public terminals in the lobby for a free warrant search.
Mail in your request for the offender search with a $25 money order and a completed version of the form at http://www.nccourts.org/Forms/Documents/112.pdf.
Search North Carolina arrest records by county: