How To Find A Warrant List And Arrest Records From Columbus?
If you ask me about the criminal court records you can get from Columbus Sheriff's website, my answer would be, "standard stuff." I would elaborate further and say that while they allow you to access the arrest log, they haven't started putting up a warrant list on their site as yet, nor are they any close to granting access to the police blotter.
So, if you are interested in a warrant search, you will have to do more than scour the agency's website. The judiciary is another branch of the government that I would naturally consider when I want to do a warrant check. You can get arrest records from the Superior Court's Clerk, but not a warrants list that contains details on most if not all recently issued arrest warrants. Take a look at what you can realistically hope to get when you launch a criminal check through these state agencies:
What details can I get in response to a request for criminal court records from Columbus, NC?
Recent arrest reports: You can access the inmate list from the website of the sheriff. The information is arrested records compiled over the last few months. Go to the website of the law enforcement agency at https://columbussheriff.com/. Scroll to the bottom of the page, and you will find the option "In Custody Report" in the "Links" menu.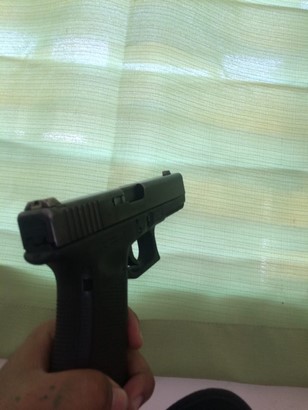 You will be redirected to a pdf file that contains a ton of data. I can safely say that this office offers the most detailed arrest reports. You'll get to know everything from the date of detention to the time spent in jail and from the attorney's name to the charges filed against the detainee and a lot more.
Arrest mugshots: You will not get these for all detainees, but you can find pictures of select criminals on the agency's FB page https://www.facebook.com/Columbus-County-Sheriffs-Office-276489649187112/.
Most wanted list: This data is available at https://columbussheriff.com/wanted/. I won't say that you can get in-depth information from this source because there are just one or two entries on the page. But it would be worth the time and effort to check this page as it has details on suspects accused of serious felonies like homicide, assault, and others.
How do I get the judiciary to launch a warrant check for Columbus County?
The office of the Clerk of Superior Court will be able to help you with a background search. Because this agency maintains a record of all court cases, you can find a criminal or a civil court docket through them. You can get in touch with them for a criminal check in two ways:
File a request for a warrant inquiry through mail: You can write to the agency by using the form at http://www.nccourts.org/Forms/Documents/112.pdf. Please send it to PO Box 1587, Whiteville, NC 28472, which is the Clerk of Court's main office, or to their alternate address listed below. You will be expected to pay $25 via money order or certified check to avail of this service. In terms of search criteria, you will only need the name and birth date of the subject.
Go to the clerk's office: You can also drive down to the main office of the agency at 113 Courthouse Square, Whiteville, NC 28472, or to their alternate office at 112 W. Smith St, Whiteville, NC 28472.
Is it possible to get information on Columbus County arrest warrants and recent arrests over the phone? (2021-Update)
To get information on recent arrests, contact the Sheriff's Office at 910-642-6551.
To get information on outstanding warrants, contact the Magistrate's Court at
910-641-3090.
To get help for victims, dial the phone number of the Columbus County District Attorney's Office at 910-641-4410.
To request access to the court dockets and other judicial records, contact the Clerk of Court at 910-641-4400.
Crime statistics of Columbus County
The crime rate of Columbus County decreased by almost 20% from 2017 to 2018. The local police recorded an annual average of 2917 cases as opposed to the 3500 plus incidents in 2017. The property crime rate stood at 2541 incidents in 2018, while violent crimes had an occurrence rate of 377 cases.
 * All figures are crime rate/100,000 population
Search North Carolina arrest records by county: