How To Get Arrest Records From Law Enforcement And Judiciary In Davie, NC?
As far as Sheriff's Dept is concerned, let me tell you at the outset that your chances of getting a warrant search done through them are slim. I would say that there is no way to get the law enforcement agency to share the police blotter, the warrants list, or even arrest records for Davie County.
The fact that I could not find even the arrest log for current inmates on the sheriff's website left me utterly surprised. That said, there is a way to access a general arrest report from a community that created a Facebook page, but you won't get a warrant list from this source, either.
I have found that the cops do help with limited details on arrest warrants in the name of a specific subject if you visit the agency office. As promised, this is me making your life simple by providing tips on going through the warrant search process in the easiest way possible.
How do I get the police to help me with a criminal check and an arrest report from Davie, NC?
Visiting the sheriff's office may involve a drive, but it can be worth the effort if your subject is considered dangerous and has an active warrant in his/her name. You can be sure that he/she will be picked up immediately once the cops know this individual's whereabouts.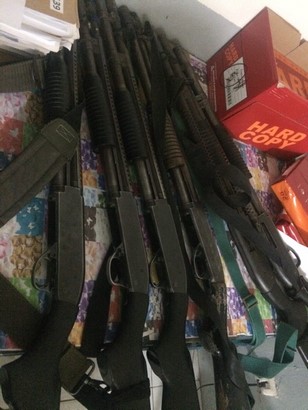 You can call on the department at 135 Green St, Mocksville, North Carolina 27028. Talking to deputies from the administrative or records division will help. It will be better to let them know your requirement for a third-party background check before showing up at their door.
If you are interested in arrest records, try talking to the person that serves at the detention facility.
The community FB page that I spoke about is available at https://www.facebook.com/lockedupdc/. You will find several arrest mugshots on this webpage, along with details on the charges filed. The best part is that the information continues to be available even after the detainee is released. So, this page is worth a visit.
What can I do to access criminal court records from the Clerk of Court of Davie's office?
While the police offer some information online, the clerk's staff is hell-bent on calling everybody to their office. So, you get two ways to reach out to this agency, and your choice will determine if you end up paying for the background search or walk away with the criminal court records free of charge:
Use the service terminals meant for public use at the court of clerk's office. The agency maintains its presence at 140 South Main St, Mocksville, NC 27028. Don't take printouts because those aren't free.
Please write to the agency at the above address or request that an offender search is conducted on your behalf when you are at their office. In both cases, you will end up short of $25, but you will get a certified copy of your warrant inquiry results.
Now, that is something you will need if you are seeking an arrest report for official purposes. You don't have to provide fingerprints in the search criteria, just the birth date and your subject's full name.
How can I get arrest records and warrant details from Davie County over the phone? (Expires in 2021)    
(336) 751-0896 -Call for information about recent arrests.
(336) 753-6647 –Call for inmate arrest records, bail information and inmate search.
(336) 242-6710 (Lexington) and (336) 936-3010 (Mocksville)-Call for victim's assistance.
(336) 751-6238 -Call for details on warrants search and criminal history checks.
(336) 936-3019-Call for information on active warrants.
(336) 936-3000 -Call for initiating a search for judicial records.
Crime statistics of Davie County
In 2019, about 545 criminal complaints were filed in Davie County. More than 470 of these were for property crimes like larceny-theft (286), burglary (169), and car thefts (16). There were 65 cases of serious assault among the 72 complaints filed in the category of violent crimes.
Search North Carolina arrest records by county: