Things To Remember When Launching A Criminal Check Or Looking For The Arrest Log In Transylvania, NC!
I could not get a warrant search done through the Sheriff's Dept of Transylvania County website, but I was happy that the time spent on the portal did get me something in return. For starters, I will tell you that you will be able to find arrest records with relative ease.
Because the agency offers an inmate search feature on their website, you can get an arrest report in the name of your subject as long as he is still in the County Jail. Plus, the information can be used to compile a recent arrest log.
Also, you will find details on select arrest warrants through the most wanted list. I agree that this is hardly the complete police blotter or even the warrants list of the agency. But, something is better than nothing! So, let me discuss how you can access this information:
How do I launch a warrant search or find arrest records from Transylvania County?
For your arrest reports, I suggest you use the tool I discussed earlier. It is available at http://dcn.transylvaniacounty.org/dcn/. You will be able to launch your offender search by name, detention date, or charge. You can also access the complete list of inmates if needed. The search results will include arrest mug shots, identifier details, and information on the charges against the detainee.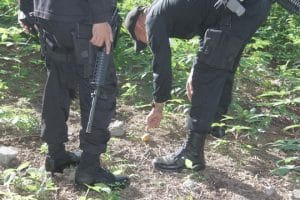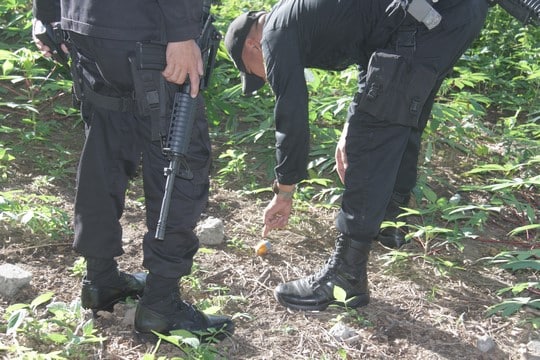 The most wanted list, which was also covered earlier, used to be available under the Services Menu and identified as "The 10 Most Wanted Page". The page is still mentioned under the new website and may make a reappearance, so be sure to check back under http://tcsonc.org/news.  
I also recommend that you check the agency's Facebook page (https://www.facebook.com/Transylvania-County-Sheriffs-Office-140778709273916/) for details on outstanding warrants as well as their arrest log. They don't post information on all arrests or warrants, but the parties offered are enough to compile small detentions and warrant list.
Finally, you have the option to go to the sheriff's office for the warrant inquiry. I would only recommend this approach to those who don't have any active warrants in their own name. Remember, a trip to a judicial or a law enforcement officer will culminate in your arrest if you have a warrant out against you. That said, the Sheriff's Office works out of 153 Public Safety Way, Brevard, NC 28712, USA.
The law enforcement agency also offers community crime alerts. However, you will need to register for this service. Visit the sheriff's website at http://www.tcsonc.org/, scroll down the homepage, and you will find the link to "Community Crime Alerts."
Can I get details on arrest warrants and an arrest report from the judicial offices of Transylvania?
Actually, when you need a background check done, this is the approach that Ids ask you to take. Neither the Magistrate's Court nor the Superior Court will directly handle your request for a warrant search. So, you will need to approach the Clerk of Court for the warrant roundup. You can do this in two ways:
Please pay for the service; the fee is $25, which can be paid in cash at the counter, or you can send it in the form of a check or money order to 7 East Main St, Brevard, NC 28712.
Drive down to the Clerk's office and use the public service computers in the lobby to search through their court docket database.
Is it feasible to acquire information over the phone about Transylvania County arrest warrants and recent arrests? (2021-Update)            
Dial (828) 884-3147 for information about recent arrests.
Dial (828) 884-3168 for arrest records and incident reports.
Dial (828) 884-3154 for information on active warrants from the Magistrate's Office.
Dial (828) 885-3010 for information on victim's assistance available from the District Attorney's Office.
Dial (828) 885-3000 to start a criminal case search.
Crime statistics of Transylvania County
In 2019, the Transylvania Sheriff's Department dealt with 295 criminal complaints, as opposed to the 254 cases registered in 2018. These included 257 non-violent crimes and 38 violent crimes.
The non-violent crimes category included 163 larceny thefts, 78 burglaries, and 16 motor vehicle thefts. Of the violent offenses, 24 were aggravated assaults, and 14 were rapes.
Search North Carolina arrest records by county: