Getting a Warrant Search in Carteret through the Police and The Judiciary
I have had both the police and the judicial agencies offering a reasonably good response to my warrant search in Carteret. My only problem has been the lack of information on arrest warrants over the internet. Although neither the clerk of court nor the sheriff's dept allows people to do a criminal check online, you can access arrest records and a limited warrants list through the agency's website.
That said, the police blotter will still be out of reach for you. So, you certainly won't access information on all criminal incidents or active warrants that have yet to be served. Once the charges have been filed against an individual, the details about the case will be filed in the police reports database, and then it gets classified as public records. So, let me tell you how to best access criminal court records.
What are the different ways to get an arrest report from the police of Carteret, NC?
In my opinion, when you want any information at all from the police, it is best to visit the agency in person, unless the warrant checks your keen on happens to be in your name. In this case, common sense dictates that you get in touch with a lawyer before going anywhere near the sheriff's office. That said, here are a few online and offline methods to get your hands on criminal records: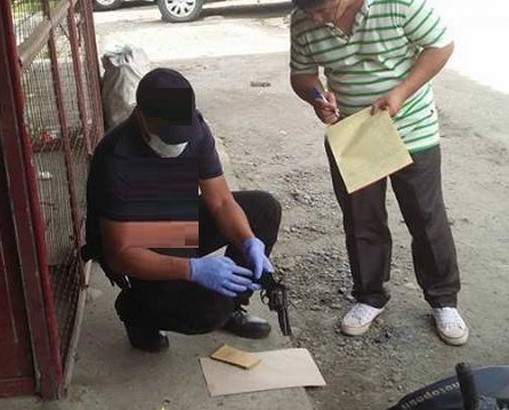 Visiting the sheriff's dept: Drive down to 304 Craven St, Beaufort, NC 28516, the USA, to connect with the law enforcement officials. Head to the primary office lobby, which is on the first floor of the County Government Complex. The receptionist will buzz you into the main entrance, and then you can file your warrant search request. For arrest reports and other criminal records, you can only visit the office from Monday through Friday between 8 am and 5 pm.
Accessing the arrest log online: The inmate list is made available at http://carteretsheriff.com/about-us/inmate-inquiry/. Once you agree to the terms of service, you will be redirected to an offender search tool. You can also view the complete police log of arrests for the last few days.
Getting information on outstanding warrants: The sheriff's office also provides access to their most wanted list at http://carteretsheriff.com/in-the-news/ccso-most-wanted/. This can be used to trace at least a few of the arrest warrants issued in Carteret County.
Using social media for a criminal check: You will also find arrest mugshots on the Facebook page of the sheriff's office at https://www.facebook.com/carteretsheriff/. Plus, there is loads of other information on there, so definitely worth a glance.
Mailing in your request for a warrant check: If the above options don't seem like a good fit, I recommend that you send your request for an arrest inquiry to the Carteret County Sheriff's Office, Attn: Records Division, 304 Craven St, Beaufort, NC 28516.
How can I access the court docket database for Carteret County, NC?
The Clerk of Superior Court's office can also be contacted for a warrant check in the same way as the sheriff's dept. However, let me tell you that you get access to the court docket database's information and not the police log through this agency. It does not make much of a difference because the information is exchanged between both offices within a few days.
That said, to get in touch with the clerk's office, go to 300 Court House Square, Beaufort, NC 28516, USA. You can file your request for a warrant search and get a certified copy of the criminal records in the name of your subject by paying a fee of $25. If you don't want to pay, I suggest using the public service terminals for the inquiry.
Can you get information on recent arrests and active warrants from Carteret County over the phone? (2021-data)
For information on recent arrests, dial the phone number of Carteret Detention Center- 252- 504-4832.
For general inquiries, get in touch with the Sheriff's Office at 252-728-8400.
For information on arrest warrants, call the Magistrate's Court at 252-504-4543.
For victim's services and information on orders of protection, contact the Carteret County State Attorney's Office at 252-504-4500.
For looking up judicial records, call the Clerk of Court at 252-504-4400
Crime statistics of Carteret County
In 2019, the Carteret Sheriff's Office received 709 criminal complaints. There were 640 property offenses and 69 violent crimes among them.
Property offenses included 408 larceny thefts, 199 burglaries, and 33 motor vehicle thefts. In the category of violent crimes, there were 48 aggravated assaults, 16 rapes, and 3 robberies.
Search North Carolina arrest records by county: