Will The Police Of Wayne County Help With A Criminal Check?
I had hoped to answer that one with a "yes," but I can't! The police do not shoulder the responsibility of providing criminal court records from Wayne to the public. They will offer arrest records to people who go to their office for the arrest inquiry, but if you ask for a formal background check, they will contact the Superior Court's Clerk.
That said, the Sheriff's Office maintains a veritable treasure trove of information in the form of the police blotter. It has the arrest log, the warrants list, info on all arrest warrants issued in criminal and civil processes, and more. Now, a lot of agencies do offer the facility to access police reports online.
Unfortunately, the law enforcement agency of Wayne does no such thing. Yes, I have been able to find arrest records from the sheriff's website. But, if you are interested in accessing their warrant list or launching a formal criminal check, you will have to go down to the agency's office necessarily. Let me tell you how you can contact the cops and other agencies for arrest records and more.
How do I look for arrest warrants and get access to the Sheriff's Office of Wayne County's arrest log?
I have already discussed the information you can find online and details that have to be sought in person. So, this is what you should do to get your warrant inquiry underway: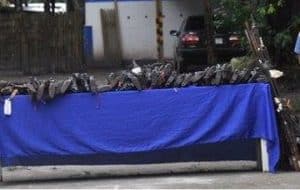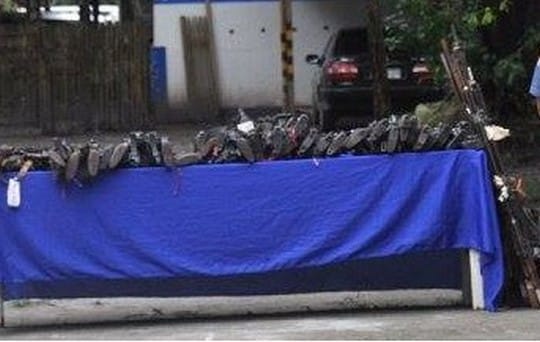 Go to the sheriff's office: As I said, if you are looking for data on active warrants, you have no other choice but to show up at the doors of the law enforcement agency, which works out of 207 E Chestnut Street, Goldsboro, NC 27530.
Even then, there are no guarantees that they will part with these criminal court records easily. The thing about arrest warrants is that they empower the police to make immediate arrests from any place within their jurisdiction.
So, allowing the information on these orders to get to the person who is to be detained is like giving him/her an open invitation to make a run for it, hence the apprehension in offering details about active warrants.
You can get access to the arrest records by using the inmate search tool on https://ccsonc.org/reports-center/. Notice, this is a Vine link and not a service offered exclusively by the Sheriff's Office of Wayne. So, you will get information about all the prisoners in the state's detention and correctional facilities.
What will I have to do to access criminal court records through Wayne County Judicial Offices?
The only agency in the judicial network of the area that will accept your request for an offender search is the Clerk of Court's office. This agency offers background check services with a certified report for $25. You can request this service when at their office or through the mail. The agency works out of 224 E. Walnut St., Room 230, Goldsboro, NC 27530
You can also get access to their court docket database through the public use terminals placed in the office's lobby. You won't have to pay for the warrant inquiry as long as you don't ask for printed reports, and you can get details on as many civil and criminal court cases as you want.
Can you get information on recent arrests and active warrants from Wayne County over the phone? (2021-data)
To know about arrests, contact the Wayne Detention Center at 919-731-1113.
To get information on bail, inmate records, services, and visiting, call Inmate Services at 919-731-1664 Ext. 1.
To get an incident report/arrest report, contact the Wayne County Sheriff's Office at 919-731-1481.
To get a Wayne County warrant search done, call the Magistrate's Court at 919-722-6270.
To get help and information for victims, contact the District Attorney's Office at 919-722-6200.
To get access to criminal court records, contact the Clerk of Court at 919-722-6100.
Crime statistics of Wayne County
The Sheriff's Office of Wayne County handled approximately 1,387 criminal matters in 2019. Of the total number of complaints filed, around 1181 were against property crimes while 206 were against violent crimes.
With 574 cases, larceny-theft had the highest occurrence rate of all property crimes. Burglary brought in around 458 complaints. Aggravated assault cases formed the bulk of violent crimes at 178 incidents.
Search North Carolina arrest records by county: