Who Should You Approach For Arrest Records From Lenoir, NC?
Although I could not find a warrant list on the Lenoir County Sheriff's Dept. website, I could easily find recent arrests. They offer their arrest log with photographs of the detainees. Unfortunately, they are not so generous with the other knowledge in the police blotter.
If you are looking for a warrants list online, you will certainly not get it from this portal. The site does not have the facility to initiate a warrant search online. So, if you seek information on arrest warrants from Lenoir, you will have to take your search to the judiciary. Then again, I have found the Clerk of Court's office does not offer a warrant list either, sticking instead to subject-specific criminal check reports.
What part of criminal court records are available through the sheriff's dept. Of Lenoir?
Visit the agency for a warrant inquiry: The Sheriff's Office has a division dedicated to handling criminal court records. Deputies from this branch of the law enforcement agency will accept your request for a background check. However, you will have to go to the agency's office at 130 South Queen Street, Kinston, NC 28502.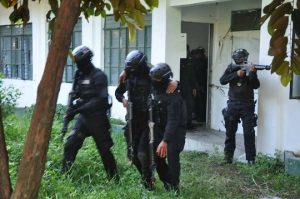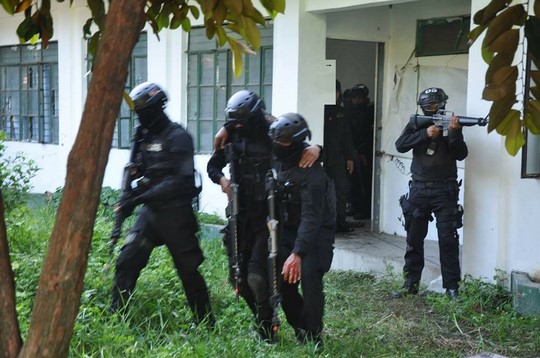 You can write to them at Post Office Box 3289. But, I highly recommend that you don't only send out your warrant search request to them. Instead, talk to the agency at 252-559-6100 and ask them about the criminal check procedure.
Initiate the arrest inquiry online: As I mentioned earlier, you can use the inmate search tool to access arrest records. This facility is offered at https://www.lenoircountysheriff.com/media. Scroll down the page, and to your right-hand side, you will see a tab that reads "Jail Arrest Photos," click on it, and you will be redirected to a page that has arrest mugshots and other information on detainees.
Compile a warrant list through FB posts: The Sheriff's Office has its FB page at https://www.facebook.com/Lenoir.County.Sheriffs.Office/. Their posts include recent arrest reports and details on the most wanted persons of the county. This can be used to gather information on some of the outstanding warrants issued by the local courts.
Records Division of Lenoir County Sheriff's Office in Kinston 2021
Civil Process, Telecommunicators, and Division Administrative Assistants are the three categories of the Records Division. The Records Division employs non-sworn civilian administrative staff who are responsible for a wide range of responsibilities. Major Ryan Dawson is in charge of this division.
Employees in the Civil Process division are in charge of processing civil papers, executions, subpoenas, court orders, domestic violence orders, carry conceal permits, and other responsibilities.
Records Division of Lenoir County
Incident reports, arrest reports, warrants, DCI entries, NCIC entries, pistol permits, wanted persons, and criminal history checks are handled by the telecommunicators assigned to this division.
For an arrest warrants search and inquiry in Lenoir County, you can call Sheriff's Administrative Assistant:  ext. 6108 (252) 559-6100
Concealed Weapons Clerk
The Concealed Weapons Clerk processes all new and renewal CCW permits submitted to this office. Instead of taxpayer funding, this position is supported by fees collected as part of the CCW application.
Clerk for Concealed Weapons phone number: ext. 2075 (252) 559-6100
Other divisions
Other divisions within the Sheriff's Office are supported by the administrative staff assigned to this division, including:
To assist the Sheriff, one administrative assistant has been assigned. Personnel processing and financial management are two of the most important aspects of administration.
A secretary has been assigned to the Detective Division to assist them with their investigations. Criminal records, sex offender monitoring, and investigation records, pawn checks, intelligence gathering, and pawn maintenance of records
A secretary assists the administration of the Detention Center. financial accounting for housing out-of-county inmates, criminal justice
Divisions phone numbers:
Sheriff's Administrative Assistant: ext. 6108 (252) 559-6100
Clerks in Civil Processing: ext. 6121 or 6123 (252) 559-610
Clerk for Reports Processing: ext. 5070 (252) 559-6100
Clerk for Gun Permits: ext. 6106 (252) 559-6100
How do I find an arrest report through the judiciary of Lenoir, NC?
The Office of the Clerk of Superior Court is the agency that accepts warrant search requests from community members. They offer this service in two ways. Before I elaborate on this, let me tell you that criminal court records are not the same as police reports.
While the former has information on active warrants, arrest records, trial details, verdict, and incarceration information, the police log contains crime-specific data. However, if you are looking for a background check report, access to the court docket database is all you will need. For this, you can:
Go to the Clerk of Court office at 130 S Queen St, Kinston, NC 28501. Once there, ask to use the public service computers. You will not be charged for this service and will be able to access information on as many court cases as you like. The other way is to ask the agency to conduct the criminal search on your behalf. This will set you back by $25, but the certified report justifies the cost.
If you can afford to wait for a few days to receive a response to your warrant inquiry, send in your request through mail to PO Box 68, Kinston, NC 28501. You will get more information on this from the NC courts website at http://www.nccourts.org/Citizens/GoToCourt/Obtainsingle.asp.
Search North Carolina arrest records by county: