At the very outset, I am going to shoot down the option of going to the sheriff's dept to access the police blotter. I am doing this for two reasons:
Although the cops do keep information on all arrest warrants issued in Beaufort County, NC, they are unlikely to share it with civilians unless there is a good reason to do so.
Unfortunately, a simple warrant check is not an adequate enough reason to get the cops to look up the criminal records of a random person. That said, if you suspect that somebody you know may pose a threat to you or your loved ones, of course they will entertain your suspicion and check out the person of interest.
Not everybody wants to know about the active warrants in the name of third parties. What I am trying to say here is that you may very well want to know about any arrest warrants in your name. If this is the case, I certainly would not risk going to the cops.
How do I connect with Beaufort police to get a warrant list or an arrest log?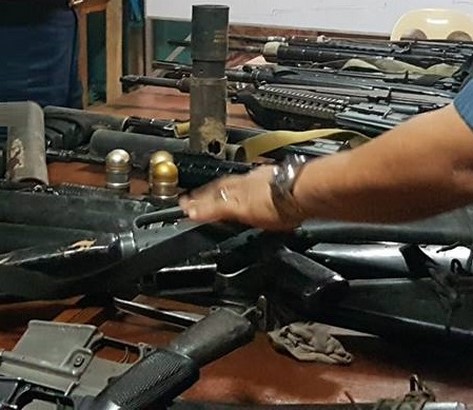 Visit the office of the sheriff at 210 N. Market St. Washington, NC 27889 and speak to a deputy from the records division. You can also write to the agency at [email protected] or call them on 252-946-7111.
If you want to know if your subject is currently being held in the county jail, visit the detention center at 112 W. 2nd St, Washington, NC 27889. You can call them on 252-946-7113 for information or use the website of the agency at http://www.beaufortcountysheriff.org/divisions/beaufort-county-detention-center/visitation-information/ to find details pertaining to visitation, administration, etc.
What other agencies can I go to for an arrest report from Beaufort?
It is also possible to seek a background check from the Clerk of Court and from the State Bureau of Investigation. However, there is a difference in the services that these agencies offer:
County-only criminal records search: I always go to the office of the clerk when in need of information pertaining to crimes that have occurred within their geographical jurisdiction. For instance, if you want to know about arrests records or active warrants from Beaufort, this is the office to go to.
The clerk of court works out of 112 W Second St, Washington, NC 27889-1403. You can get a certified copy of the criminal check report for $25 or you can look up the details on your own by using the public service computers at the agency office.
The full name of the subject is an essential search criteria but you can narrow down the results by using additional parameters like the date of birth and social security number. For certified reports, you will need to fill out the form at http://www.nccourts.org/Forms/Documents/112.pdf and mail it to PO Box 1403, Washington, NC 27889-1403. I would suggest this facility to anybody interested in a third party warrant check.
Statewide background check: This service is offered by the State Bureau of Investigation. Also a paid facility, the difference here is that the agency only offers personal criminal records, so you cannot initiate a third party inquiry. Also, this is a fingerprint based search and the results include information on active warrants and arrest records from all 100 counties. Details pertaining to the service are available on the website of the agency at http://ncsbi.gov/Home.aspx.
Search North Carolina arrest records by county: