Of The Police And The Judiciary, Which Is A Better Choice For A Warrant Search And Arrest Records in Pitt County?
Because the Pitt County Sheriff's Dept. is involved in a community watch program, I had hoped to find the police blotter and their warrant list along with the arrest log on their site. Unfortunately, while the agency offers arrest records online, like many other law enforcement offices, information on arrest warrants is kept off the World Wide Web.
Even the website's news section does not offer details that can be used to compile a warrants list. So, I was left with the sole option of going to the agency office in person for the criminal check I wanted.
With that out of the way, let me tell you that this is not the state office you should approach for criminal court records. Later in the article, I will discuss your options for a warrant search. But first, I will talk about what the police have to offer in terms of an arrest log and details on outstanding warrants.
What information will I get from the Sheriff's Office in response to a criminal check or an arrest report inquiry?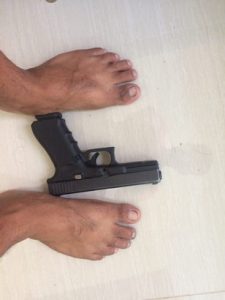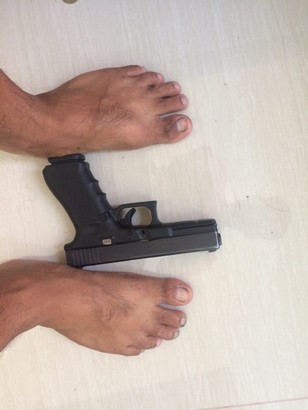 If you are looking for their arrest log, this can be compiled from the information they provide on current inmates through their website. However, the law enforcement agency will not accept a background search request, although you can approach them for limited data on active warrants. Take a look at how you can go about getting your hands on the data we just discussed:
For arrest records, use the tool at https://apps.pittcountync.gov/apps/detention/detainee/. You can launch the offender search using the detainee's name or the booking number and even narrow down the results by limiting the query to a specific time frame. The arrest inquiry results will include the detainee's full name, arrest mugshots, and other identifiers. You can also get information on the charges filed against the person and bond details.
To connect with the sheriff's office in person to gather information on outstanding warrants, you can go to 100 West 3rd Street, Greenville, NC 27834. I highly recommend that you talk to the folks from the agency's administrative division on 252-902-2800 before making your way to their office.
Finally, suppose you are looking for general information on community safety measures and a few details about cold cases, arrest warrants, and most wanted suspects. In that case, these can be found on the Facebook page of the agency at https://www.facebook.com/PittCountySheriff/.
Sex offenders search in the Pitt County 2021
The Sex Offender Compliance Officer of the Pitt County Sheriff's Office registers and confirms convicted offenders' addresses. The Compliance Officer works closely with our Investigations Division to apprehend and prosecute those who break North Carolina General Statutes.
Following the enactment of Article 27A of Chapter 14 of the North Carolina General Statutes, the NC Sex Offender and Public Protection Registry was created in January 1996. Any person who is a resident of North Carolina and has a reportable conviction is required by statute to register with the Sheriff of the county they live in.
If a person moves to North Carolina from another state, they must register within three days of establishing residency in the state or after 15 days in the state, whichever comes first. North Carolina law requires all sex offenders residing in Pitt County to register.
To search for sex offenders in the Pitt County area, you can call these phone numbers in Sex Offender Compliance Office:
Weekdays Monday to Friday 8 a.m. to 5 p.m, Phone: (252) 902-2653 or (252) 902-2800
Or visit the address:
Pitt County Courthouse
100 West 3rd Street, New York, NY 10011. Greenville, North Carolina 27858
What if I want to access criminal court records and an arrest log from the judiciary?
On the judicial side, the office of the Clerk of Court is earmarked for records keeping. So, you can find information on all criminal and civil processes from this agency. They will undertake a background check on your behalf for a fee of $25. To access this service, you can either reach out to the agency in person or write to them.
Since the agency works out of the same location as the Sheriff's Dept, you can cover both bases in one trip. Plus, while at the Clerk's office, you will also be able to use the community computers that allow you to look through their court docket database.
If you want to send your warrant search request through mail, write to the agency at PO Box 6067, Greenville, NC 27835. Do not forget to send the fee of $25 either through a certified check or money order.
How do access arrest records and details on warrants from Pitt County over the phone? (Valid in 2021)
Call the Pitt County Jail at 252-902-2868 when seeking details on arrests and inmates.
Contact the Sheriff's Office at 252-830-4141 when seeking answers to general questions.
Contact the Main Office of the Sheriff's Department at 252-902-2800 when seeking arrest records and police reports.
Call Investigations Division at 252-902-2658 when you have inquiries about the investigation of your case (for victims only).
Contact the Magistrate's Court at 252-695-7395 when you need to know about arrest warrants.
Call the District Attorney's Office at 252-902-2665 when you need victim's assistance.
Contact the Clerk of Court's Office at 252-695-7100 when you want to know how to seek judicial records.
Crime statistics of Pitt County
Between 2018 and 2019, Pitt County's crime rate decreased by about 3%, from an annual average of 1090 incidents to 1053. In 2019, 915 complaints were submitted for property offenses, while the rest were for violent crimes.
More than 541 reports were filed for larceny-thefts, and over 315 complaints were filed for burglary. Around 105 allegations of aggravated assault were among the 138 complaints lodged against violent crimes.
Search North Carolina arrest records by county: