Should You Approach the Cops For A Warrant Search And Arrest Records From Robeson, NC?
Robeson County Sheriff's Dept is another agency that does not offer arrest records or a warrant search facility online. A visit to their website got me absolutely nothing except for their contact information and the County Jail's address.
For a person interested in a criminal check, this means but one thing, either you will need to find details on arrest warrants through a private agency or take your inquiry on criminal court records to a judicial agency.
The judiciary does not keep the police blotter, nor do they maintain the area's warrants list. You will get an arrest report from them, but if you are interested in the day's arrest log or a complete warrant list for the County, you will not get this information from any state agency.
How do I access criminal court records and/or an arrest report in Robeson?
There are two reasons why people seek information on arrest and active warrants. They either want to keep themselves in the loop about the criminal occurrences in their part of town or need a background search done in a specific individual's name.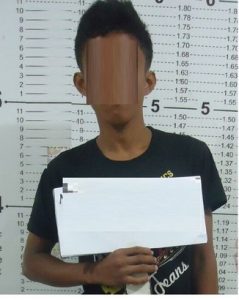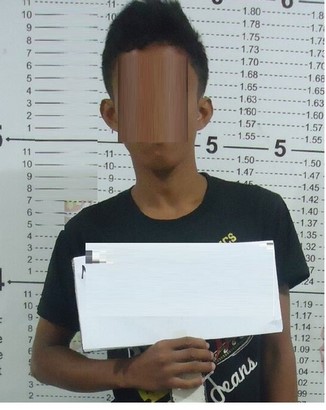 If you are looking for generic information, you may not be able to get your hands on all the arrest warrants issued in criminal matters by Robeson's courts. However, the police can offer a list of the area's most wanted.
Although they have a web page on their site for the release of this date, it was still under construction at the time of writing this article. Meanwhile, you may want to check their Facebook page for a list provided at https://www.facebook.com/rcso3100/.
Another way to access police reports is to find details on cold cases. This page is also currently under construction but may have information on it later. So, please take a look at it on http://www.robesoncoso.org/Mort/information/cold-cases/.
If you want subject-specific information, you have to call on the office of the Sheriff in person. To do so, visit 120 Legend Rd, Lumberton, NC 28358, USA. They will not accept requests for a formal criminal check, but they will tell you if they ever detained a person, is currently being held in custody, or has active warrants to his name. They will take things one step further and detain the subject if he/she has outstanding warrants against him/her.
If you want current arrest records, I would suggest that you try the County Detention Facility. The Detention Center's deputies will tell you if a person is currently being held at the facility and provide information on the charges and the bail amount. To get in touch with the County Jail authorities, go to 122 Legend Road, Lumberton, NC 28358.
What kind of help will I receive from the judiciary if I approach them for details on arrest warrants?
I will tell you why the police will only give you limited information in response to your warrant search or arrest inquiry. The law enforcement agency is not obligated to do an offender search for you. In essence, these guys are doing us a favor by even considering the criminal search request. In contrast, the Clerk of Court has been entrusted with offering criminal court records to community members. You can connect with the agency by visiting their office or by writing to them.
Their main office is located at 500 North Elm St, Rm 101, Lumberton, NC 28359-1084
Their alternate office is located at 120 Glen Cowan Dr, Lumberton, NC 28360
To write to them, use the address: PO Box 1084, Lumberton, NC 28359-1084
How do you inquire about active warrants and recent arrests from Robeson County over the phone? (2021-current)
Information about arrests and detainees may be obtained by contacting the Robeson County Jail at 910-671-3162.
Information about requesting arrest records, active warrants, and police reports may be obtained by contacting the Records/Warrants Division at 910-671-3100
Information on criminal investigations can be obtained by connecting with the Investigations Division at 910-671-3189.
Information on assistance available to victims may be obtained by contacting the District Attorney's Office at 910-272-5910.
Information on requesting judicial records and a criminal background check may be obtained by contacting the Office of the Clerk of Court at 910-272-5900.
Crime statistics of Robeson County
Almost 3242 criminal complaints were handled by the Sheriff's Department of Robeson County in 2019. Of the complaints lodged, around 2525 were against property crimes. This category included 1110 cases of larceny-theft, 1238 cases of burglary, and 177 cases of motor vehicle theft. The complaints against violent crimes were attributed to 593 instances of aggravated assault, 12 rapes, and 90 robberies.
Search North Carolina arrest records by county: