Which Is The Best State Agency For A Warrant Search Or An Arrest Records Inquiry In Jones County?
When I went to Jones County's website, I found myself struggling to get meaningful information on arrest records and the area's warrants list. I bet those of you familiar with the procedure for a warrant search are saying that I should have tried the law enforcement agency's portal to find the police blotter and the arrest report I needed.
Well, folks, the problem is that the Sheriff's Dept does not maintain an independent website. This revelation alone will dilute your confidence about getting an arrest log or criminal court records online from the law enforcement agency.
If you are wondering about the judiciary, yes, they offer criminal check facilities, but you won't get a warrant list for the county or the police arrest log from them. So, here is a look at what these two agencies offer in return for an inquiry about active warrants and arrest records.
What information can I get from the police if I approach them for an arrest report in Jones?
I cannot give you a straight answer to this question because the details you end up with will depend on how you chose to approach the agency. If I were to put it down in a list, I'd say there are three ways to get information from the cops: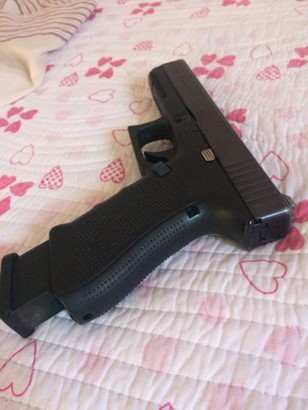 The first is easy-peasy, and it involves walking into the agency's office at 792 North Carolina Hwy 58, Trenton, NC 28585, USA. Simply put, you show up at their office and tell them about the warrant inquiry that you are interested in. You will have to go through the necessary grind to fill out a form and present a government-issued ID card. Now, I don't even have to tell you that this method is the least discrete; hence would prove disastrous if you have active warrants from Jones in your name. In this case, the safest bet would be to avail of a private agency's paid services.
Your second option involves getting in touch with the detention center of Jones County for an arrest report. The information you get will be limited to whether your subject is currently held at the facility or not and how much it would cost to bail him/her out.
The last option will get you the least amount of information, but I believe some information is always better than "no" information. I am talking about the FB page of the sheriff's office here, and you can take a look at it by going to https://www.facebook.com/jcsotraffic/. I know this is the social media page of the traffic enforcement division of the agency. But that is the only thing available at this point, and you will find a few arrest mugshots on it.
How do I access details on arrest warrants and criminal court records from judicial agencies?
This approach will seem more straightforward as compared to the others. You have to get in touch with the Clerk of Superior Court, and you can do so either by visiting them or by sending them a mail. But before I give you the contact details, let me tell you that you can initiate the warrant search on your own by accessing the court docket database through the public service terminals or pay $25 for the warrant inquiry if you need a certified copy of the background check results. So:
Head over to the agency office at 101 Market St, Trenton, NC 28585
Mail-in your inquiries to PO Box 280, Trenton, NC 28585
How do I obtain arrest records and warrant information from Jones County over the phone? (Valid until 2021)              
Call Jail Administration at 252-448-7091 ext. 6000 for information on recent arrests.
Contact the Sheriff's Office at 252-448-0035 for arrest records.
Call the Magistrate's Office at 252-448-6235 for information about arrest warrants.
Call the Jones County District Attorney's Office at 910-275-7010 (Duplin) and 910-596-6610 (Sampson) for victim assistance and information on protective orders.
Contact the Clerk of Court at 252-448-6220 for arrest records and other police records.
Crime Statistics of Jones County
Up until the first quarter of 2022, the crime rate of Jones County was not available in the public domain. It was not made a part of the FBI UCR database nor the annual crime-related publication of the NC State Bureau of Investigation.
Search North Carolina arrest records by county: