Government Offices to approach for a Catawba County Warrant Check!
I will start by saying that I am thoroughly impressed by the online and offline support that the county offices offer to anybody who needs arrest records or wants to get a warrant search done in Catawba, NC. You can find a lot of criminal records through the website of Catawba's sheriff. I'd say they put up a large part of the police blotter on their site, which is excellent news for a person interested in finding a warrant list or an arrest report.
Of course, you always have the option to go to the office of the sheriff's dept. In-person, or you could visit the courthouse, which also happens to be in the same complex. Simply put, whichever office you choose to visit, you will come back with the criminal court records that you need. Now, that is what I call killing not one but all birds with one stone. Without further ado, let me tell you about physical addresses and URLs you ought to visit.
How do I get a background check done through the Catawba sheriff's office?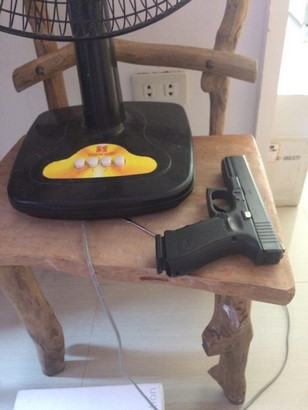 Go to the agency office: Although this is a decidedly old school approach, it can get you loads of information, which makes it worth the time and effort. Plus, the details are highly pertinent, and you can even get certified copies. The sheriff's office works out of 100 Southwest Blvd Bldg B, Newton, North Carolina 28658.
Find police reports online: I believe Catawba Sheriff's Dept is among the very few NC agencies that offer access to the police log. You can find the arrest log, event-related information, and the sheriff's report using the tool https://lfpublic.catawbacountync.gov/SheriffReports/Welcome.aspx?cr=1.
Launching an offender search online: The inmate inquiry tool at http://injail.catawbacountync.gov/WhosInJail/ is a fantastic way to launch an arrest inquiry. You get access to arrest mugshots along with other details such as the full name of the offender, charges filed against him/her, bond amount, date of arrest, and a lot more.
Information on outstanding warrants: The most wanted lists for civil and criminal processes are also available on the sheriff's website at catawbacountync.gov/Sheriff/. This is more than just a compilation of information about serious felonies. You will find an extensive list of arrest warrants. So, it is an outstanding possibility that if your subject has an outstanding warrant against him/her, you will find it on this page.
General criminal records: If you are looking for generic information about the criminal occurrences in your area, then the Sheriff's office's Facebook page will be a good option. Visit it at https://www.facebook.com/CatawbaCountySheriff/.
Can I also get the same amount of information on criminal court records from the judiciary?
Yes, you can! They work out of two locations, so pick one closest to you and visit the Clerk of Court's dept. in person or write to them at:
100 Government Drive, Department A, Newton, NC 28658.
111 Main Ave NE, Hickory, NC 28601
Assisted warrant checks, meaning those handled by the agency and not you, are charged at $25. You will either have to pay in cash if you visit the agency office or send a money order if requesting the criminal check through the mail.  In both cases, you will need to furnish the name and DOB of the subject.
Search North Carolina arrest records by county: