Should You Go To The Police Or Judiciary For A Warrant Search In Henderson, NC?
I'd say the sheriff's Henderson department can prove to be the most creative agency when it comes to an arrest report, but not so much for a warrant search. So, seeking law enforcement's help to access the police blotter or a warrants list is out of the question.
Ideally, it shouldn't be so because the agency makes the request for arrest warrants and subsequently serves these orders. So, they should have no qualms about providing information on outstanding warrants. Yet, the police department is exceptionally generous about offering arrest records on their website; you will see how in a minute. But for a warrant check, you will need to take your inquiry to their office in person.
Superior Court's Clerk is another likely choice for a criminal check, although they don't offer police reports or a warrant list. Take a look at what you can get when you approach the police and the county clerk for criminal court records: 
How do I access the arrest log and other criminal check services offered by the police of Henderson?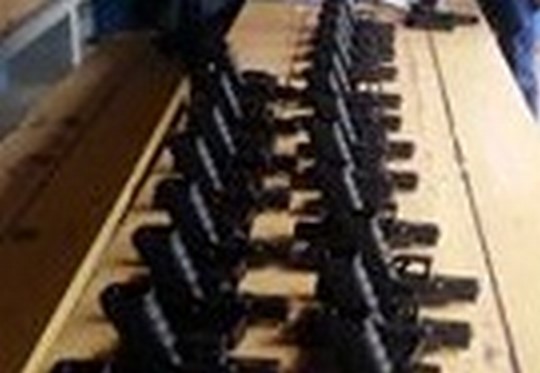 The facility to access all public arrest records: This is offered at https://www.hendersoncountync.gov/sheriff/page/inmatearrest-information. It would help if you had the last name to start the offender search. If you also happen to have a date, it will help to narrow down the results. In any case, you will get all the information about the detainee in question, including the charges filed against him.
The inmate lookup service: You are probably wondering why to bother with an inmate search when you have already checked out the area's arrest log. The tool at https://www.hendersoncountync.gov/sheriff/page/inmatearrest-information allows you to get details on the charges against the inmate and access the arrest mug shot and release bond related information.
Seeking a warrant search from the agency office: The more information you want, the greater the effort required. If you want in-depth details in response to your criminal search, be prepared to go to the sheriff's office at 100 North Grove Street, Hendersonville, NC 28792. You can call them on (828) 697-4911 to know more about their warrant search services.
How do I seek criminal court records from the Clerk of Court's Office of Henderson County?
There are two ways to contact this agency. You can either visit their office at 200 N Grove St, Suite 163, Hendersonville, NC 28792, or you can write to them at this address. It will take you longer to respond to a mail-in criminal check request. Now, there are two ways in which you can seek the court docket you need:
You can use the public service terminal to search the database of court cases maintained by the agency. Again, I don't have to tell you that you will only be able to use this service if you visit the agency office in person. Yes, you will spend more time and effort doing so, but the warrant search will be free. Plus, with access to the court docket database, you can also get information on the civil matters that the subject is involved in.
If you don't want to take the trouble of reading all those police reports and criminal dockets, you can always ask a deputy of the agency to help out with your background search, for a price, of course. You will end up paying $25 for the facility but will get a certified copy of the results.
Can you get any information pertaining to Henderson County warrants and arrests over the phone? (2021-Update)
Inquiries about general law and order concerns may be directed to the Sheriff's Office at 828-697-4596.
Requests for arrest records, can be directed to the Communication Center at 828-697-4911.
Inquiries about recent arrests can be directed to the Henderson County Detention Center at 828-694-3091.
Request for details about a criminal investigation can be directed to the detective concerned at 828-694-2757.
Questions about active warrants can be directed at the Warrants/Civil Unit at 828-697-4596 ext. 4605.
Inquiries about initiating a judicial record search can be directed to the Office of the Court Clerk at 828-694-4100.
Requests for crime victim's assistance can be directed to the District Attorney's Office at 828-694-4200.
Crime statistics of Henderson County
The crime average of Henderson County in 2018 hovered in the vicinity of 1300 cases as opposed to the 1660 incidents recorded in 2017. Of the complaints filed, 110 were violent crimes, and approximately 1200 cases were filed against property crimes.
Search North Carolina arrest records by county: