When I tried to get information on Gaston arrest warrants from the website of the sheriff's dept., I did not have much luck. Yes, they offer arrest records, but not a warrants list or other information from the police blotter.
I was surprised to know that the agency does not have a record division. At first, I reckoned that they must get the administrative staff to handle arrest report inquiries. Then I found that their website has no mention of a criminal check facility or a warrant search service.
So, you get three choices. You can either take your chances by visiting the agency for a warrant list, make do with the arrest log on the website or seek criminal court records from the judiciary. Continue reading to know what will be your takeaway from each of these options:
How do I get information from Gaston Police in response to an arrest report inquiry?
Find the arrests log online: In my opinion, this tool is no different from the offender search feature available on the websites of many other law enforcement agencies across the country. Standard staff can look for information on an arrestee using the detainee's name or the global subject number.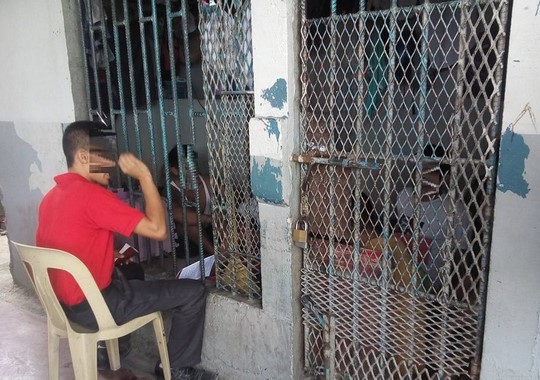 The facility is offered at http://sheriff.gcps.org/newworld.aegis.webportal/Corrections/InmateInquiry.aspx. The unique thing is that the arrest records date back to two years. This means that you could find information on your subject even if he is out and about now but was detained at some point in the last two years.
Request your offender search in person: Going to the sheriff's office for a warrant inquiry is another option. Although not as easy as an online inquiry, it will get you pertinent and elaborate information on your subject if they allow you to conduct a criminal check on this individual. The law enforcement agency can be contacted at 425 Dr. Martin Luther King Jr. Way, Gastonia, NC 28052, USA.
Please write to the agency: This is the last option for launching a criminal search through the police. You can connect with the division of the sheriff's office in charge of handling records and offering fingerprinting and licensing services. This can be done by writing to them at

[email protected]

If nothing else, this move will get you information on the warrant search process and what kind of information you can expect in response to your warrant inquiry.
Another way to look at the arrest mugshots is to check the information offered by the GastonGazette at http://mugshots.gastongazette.com/. However, all of it is also available on the inmate search page I spoke about earlier—the FB page of the sheriff's dept. It has the occasional tidbit on cold cases and most wanted persons, but it is primarily about community information. 
What is the best way to access criminal court records from Gaston County judicial offices?
Like their brethren from law enforcement, I found the judiciary reluctant to offer criminal court records online. But, they provide two facilities that can be accessed once you go to see them in person. First, let me tell you where to find them. Superior Court's Clerk works right next door from the sheriff's dept at 325 Dr. Martin Luther King Jr. Way, Suite 1004, Gastonia, NC 28052-2331.
You can use the computers in the lobby, which are meant for public use, to find a court docket free of charge.
You can pay $25 and ask them to conduct an all-out background check for you. This facility is also offered through mail. Send in your request by using the form at http://www.nccourts.org/Forms/Documents/112.pdf.
Search North Carolina arrest records by county: