Get An Arrest Report From State Agencies In Dare, NC!
Imagine my surprise when I discovered that the Sheriff's Dept of Dare maintains offices across 3 locations, hence has quite a few resources, yet offers very little information on arrest records and warrants list through their website. I would think that such a well-planned law enforcement network would consider offering the criminal court records they hold to the public in the interest of community safety.
I did find the police blotter for each month, but what use is a police report if it does not provide information on suspects and perpetrators? The police log contains details on the criminal case like the type of incident, date of occurrence, victim's name, etc., but that is it. Bet, by now, you wonder how you can get a warrant search done in the area. Let me answer that one for you… 
Going to the sheriff's dept. for arrest records from Dare County is still an option!
Yes, you heard that right! Cops are big on identification when offering details about outstanding warrants and granting access to their arrest log. They get a clean shot at getting to know if you show up personally for the criminal check.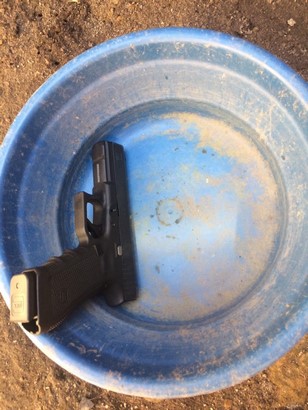 Don't expect them to fish out the warrant list of the week for you, but you can undoubtedly get criminal records to search underway in the name of your subject. For this, go to any of these agency locations and speak with personnel from the administrative division. Remember to take some form of government-issued identification along.
Main office: 962 Marshall C. Collins Dr, Manteo, North Carolina 27954
Alternate 1: 50347 Highway NC 12, Buxton, NC 27920
Alternate 2: 2089 Colington Road, Kill Devil Hills, NC 27948
Another way to get arrest records from the law enforcement agency is to visit the detention center at 1044 Driftwood Drive, Manteo, NC 27954. I would only recommend this if you are sure that your guy/gal is still lodged in the facility. You can also connect with the sheriff's dept. Through snail mail or email at P. O. Box 757 Manteo, NC 27954 or [email protected].
Visit them during work hours (8:30 AM to 5 PM) for an inquiry on arrest warrants. If you are looking for the police blotter, this can be found on the sheriff's website at https://www.darenc.com/departments/sheriff-s-office. Information on unsolved crimes is available at https://darecommunitycrimeline.org.
How do I get the judiciary to help me with a criminal check in Dare, NC?
I would say you work your way into the court clerk's office just the way you did with the sheriff's dept. You can call on the agency at the address above. Yes, once you visit the area, you pretty much have access to all judicial and law enforcement offices. You can also send in your warrant search request through mail at PO Box 1849, Manteo, NC 27954. There are two approaches to getting an offender search done through this agency:
You can look through their court dockets database using the public service terminals in the clerk's office lobby. This is a free service.
You can pay $25 for a certified background check.
In both cases, you will have to provide the name and the date of birth of the person whose arrest records you are trying to access.
How do you contact Dare County officials to inquire about active warrants and recent arrests? (2021-current)   
Arrest records and accident reports can be accessed by calling (252) 475-5980 (Sheriff's Department- Administrative Division).
Information on arrest can be procured by calling the Administrative Office of the Sheriff or the agency's Buxton Office at (252) 475-9350 or their Colington Office at (252) 475-9241.
Prisoner records and details about inmates can be obtained by calling (252) 475-9220.
Information on arrest warrants can be requested by calling (252) 475-9228.
Judicial records can be requested by calling (252) 475-5200.
Victim's services can be sought by calling (252) 331-4530.
Crime statistics of Dare County
Violent crimes resulted in 12 of the 251 criminal cases filed by the Dare County Sheriff's Office in 2019. These involved 8 cases of physical assault and 3 cases of rape. The annual crime average included about 240 complaints of property crimes. Among these were 176 cases of larceny-theft, 53 of burglary, and 10 of car theft.
Search North Carolina arrest records by county: