If it were up to me, I would have all law enforcement agencies offering the police blotter, their warrants list and arrest log online. But, I don't make the laws; I just follow them like all you folks. On that note, I will get back to your question on Pamlico county warrant search and answer it in one word- "NO". You cannot get information on arrest warrants or access an arrest report from the police through any means online.
The judiciary is no different when it comes to providing a warrant list or criminal court records through their website. They too expect people to show up at their office to access arrest records and details on active warrants. So, here are the contact details of the agencies that you will need to visit for your warrant inquiry…
What agencies can be approached for an arrest report in Pamlico?
The Sheriff's Office: If you simply want to know about possible outstanding warrants against your subject, I would tell you to take your offender search to the Office of the Sheriff at 200 Main St, Bayboro, NC 28515, USA. But, in the same breath I would also tell you to not expect direct answers.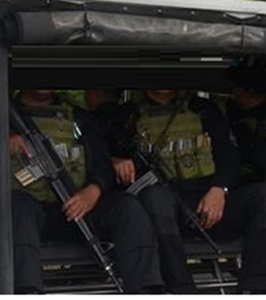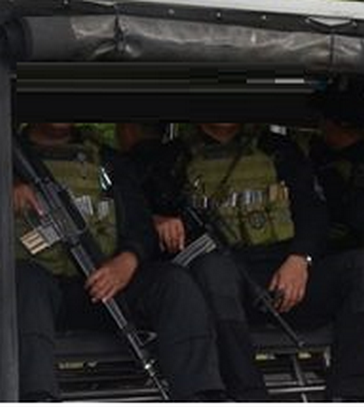 The deal is that the police will not give you information on active warrants issued in matters that are being investigated. A lot of open cases will fall in this category. So, you may get a "yes/no" answer without any details on the charges.
Alternatively, you may simply be asked how you are connected with the person of interest and your reasons for the warrant inquiry after which, the police will make a move to detain your subject if he has an arrest warrant in his name. Before you visit the agency office, you need to get one thing straight- the police will not initiate a background check for you.
The State Bureau of Investigation: This agency will run a criminal check for you, as long as you are seeking a personal criminal history report. So, you have no scope of launching a third party offender search through this agency. If you need a formal background check done for the purpose of employment, adoption or immigration, this is the agency you should go to. For more information on the criminal check service they offer, visit the webpage at ncsbi.gov/Services/Background-Checks.aspx.
How do I get an arrest log or details on arrest warrants from judicial agencies in Pamlico?
When you approach the local judiciary or the police for an arrest inquiry, you will only get information on detentions that occurred in Pamlico, ditto for the issue of arrest warrants. That said, the Clerk of Superior Court handles the task of maintaining the court docket database.
You can get in touch with this agency either by writing to them or by simply walking into their office. They will be only too happy to initiate a background check for you. But, they will charge you $25 for the service. If you are looking for free arrest records and criminal dockets, then be prepared to search through their database on your own. They do provide public terminals for this. To contact the agency, you can:
Go to 202 Main St, Bayboro, NC 28515
Send them a mail at PO Box 38, Bayboro, NC 28515
Search North Carolina arrest records by county: