Well, driving down to the office of the law enforcement agency for details on arrest warrants is pretty much your only option since they don't offer any information at all on their website. I was hoping to find at least a few arrest records on the portal if not the police blotter or the warrants list.
But, the site is all visuals and no info! So, unless you are willing to pay a small fee for the criminal check and avail the arrest report from a private agency, you certainly not getting your hands on the criminal court records of Halifax online. However, I promised to show you ways in which you can get an arrest log for free. So, here are the answers to your questions on getting a warrant list and doing a criminal check:
How do I access the arrest records held by the police of Halifax County?
Get in touch with these guys either over the phone or by calling on them at their office. The sheriff and his deputies work out of 355 Ferrell Lane Halifax, NC 27839 and you can call them on 252-583-8201.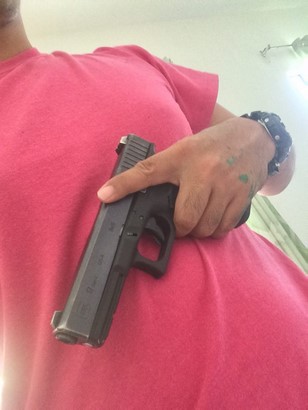 But, I don't want you to march in there and make your way straight to the slammer. So, here is a fair warning. Do not connect with the sheriff's dept. in any way or form if you have active warrants in your name, unless of course, you mean to turn yourself in.
The Sheriff's FB page did not prove of much help either. However, if you live in the area and want to keep yourself in the loop about community events, then you can check it out at https://www.facebook.com/HalifaxSheriff.
How can I get an arrest report or criminal court records from the judiciary?
When it comes to offering an offender search online, I would say the judiciary is no different from the sheriff's dept. The Clerk of Court's office allows you access to their database of court cases. But, this is only on offer when you visit the agency in person.
The other way is to write to them for a certified background check. There is a fee of $25 to access this service. You can of course pay for the facility and get the warrant search handled in a few minutes while you wait at the counter.  Their contact information is as follows:
To visit, drive down to 357 Ferrell Lane, Halifax, NC 27839
To send your request through mail, write to them at PO Box 66, Halifax, NC 27839
Remember to only use the form at http://www.nccourts.org/Forms/Documents/112.pdf for mailed in requests and do send a certified check/money order for $25 along with a self-addressed envelope.
In conclusion, I am going to stress one more time that you should not go to the police or even the judiciary for a warrant search if you are trying to access the arrest orders in your name. It would be best to get an attorney to help you out with the warrant search or launch your warrant inquiry online through a private agency.
Search North Carolina arrest records by county: