Accessing Information On Arrest Warrants In Warren County, NC!
I have found that North Carolina is one of the few states where there is a massive disparity in the arrest records and data from the police blotter made available to the public by different law enforcement agencies.
I have found the warrants list, the county's arrest log, and incident-related police reports on some law enforcement agencies' websites. Then, there have been instances when I got absolutely nothing from the site of the local police. I hate to tell you this, but Warren County law enforcement is in the second category of agencies, which don't even offer an arrest report online.
You cannot expect to find something significant like the warrant list or the recent arrest log from this agency. So, this brings me to the question, what does a regular Joe/Jane do when in need of a warrant search? Read to find the answer.
How can I get the police in Warren County to do a warrant search for me or offer arrest records for the area?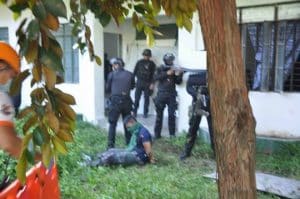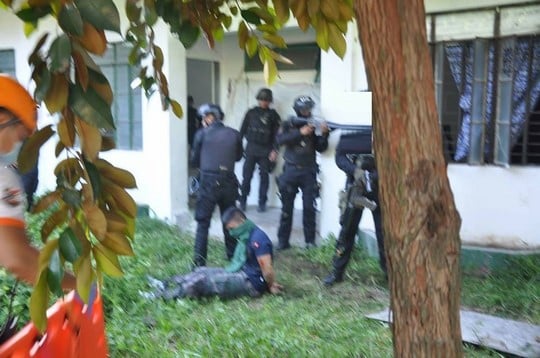 The only way I found to get the police to part with information relating to arrest warrants is to go and talk with them in person. Now, this can be done in two locations.
You can visit the office of Warren County Sheriff's Dept at 132 Rafters Ln, Warrenton, NC 27589, USA. When there, ask to speak with a deputy from the administrative department, and you will get details on the process you have to follow to call the police reports you to need.
You can also visit the Warrenton County PD's office at 133 S. Main Street, Warrenton, NC  27589. They charge $5 for each incident or accident report.
Before you march down to these offices, I want to clarify that you may not get details on outstanding warrants even after paying for the police reports. Only if the investigation has been closed is the data is made available to the public.
However, in cases that are still being investigated, a lot of important information is held back. You can also seek an arrest report when at the Office of the Sheriff. There is also another way in which you can initiate an arrest inquiry.
If your subject was convicted of a crime and has served time in the Correctional System of North Carolina, you could use the NC DPS to get information on him. Their criminal search tool is available at https://www.facebook.com/wcsonc/.
How about if I approach the judiciary for criminal court records from Warren?  
You will find the Clerk of Superior Court's office at 109 S Main St, Warrenton, NC 27589. If you take the trouble of driving down there, I highly recommend that you start your warrant inquiry by first going through their court docket database. Use the computers you will see in the lobby for the search. The service is free as long as you don't ask for printouts.
If you don't want to go through all that trouble, pay $25 for the background check and get your certified results in a matter of minutes. In fact, why go down there at all? You can write to the agency at PO Box 709, Warrenton, NC 27589.
If you want to know about Warren County outstanding warrants and arrests over the phone, which agencies can help? (2021-Update) 
Recent arrests: Warren County Detention Center-(252) 257-3314.
Arrest Records/Incident Reports/Accident Reports: Sheriff's Administration-(252) 257-3364 or Warrenton PD at (252) 257-3123.
Warrants-related questions: Magistrate's Court- (252) 257-4153.
Victim support and information: District Attorney's Office-(252) 257-6310.
Criminal case records: Clerk of Court-(252) 257-6300.
Crime statistics of Warren County
Property crimes accounted for the majority of the 256 crimes reported in Warren County in 2019, with 216 complaints. Burglary and larceny-theft led to the filing of 101 cases each, forming the bulk of the reported property crimes, while motor vehicle theft led to a mere 14 complaints. In the category of violent crimes, there were 23 reports of aggravated assault and 8 reports of rape.
Search North Carolina arrest records by county: