How to get in-depth results for your warrant search in Cherokee County, NC?
As far as criminal records go, Cherokee County police offer the bare minimum information. I have seen a warrant list and arrest reports made available on other law enforcement departments' websites, but that is not the case with this agency.
If you are not willing to settle for concise results to your warrant check, you won't have much use for the sheriff's website. However, if you are ready to accept a current arrest log and information on some of the active warrants, you have two options. Continue reading to learn more.
How do I access criminal court records for Cherokee, NC, by approaching the police?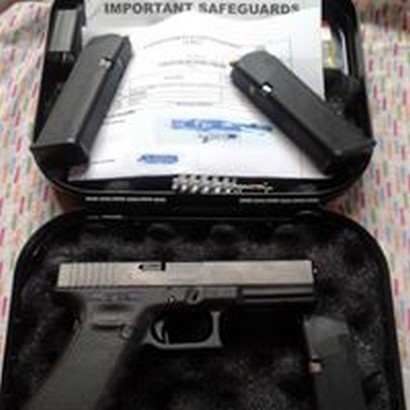 Go to the precinct: I have listed this as the first option, although it is the hardest of them because you will get the most amount of information out of this process. The Sheriff works out of 577 Regal St, Murphy, North Carolina 28906, and you will need to speak with a person from their records division.
Looking for arrest warrants in the most wanted list: The advantage here is that the information is available on the internet, so it saves you time. Plus, you get access to arrest mugshots. The disadvantage is that you are not going to get details specific to your warrant search. Also, often this page (http://www.cherokeecounty-nc.gov/335/Most-Wanted) has no information posted on it, but I would still ask you to hop over there for a glance.
Getting the arrest report online: This one comes directly from the police blotter. You can use your subject's name to know if he/she is currently being detained at the county jail. The offender search feature at http://www.cherokeecounty-nc.gov:8080/DCN/ will get you the complete arrest report of the detainee. You can also access the arrest log for the last few months.
Social media to the rescue: There is also a lot of information available on the Sheriff's FB page https://www.facebook.com/Cherokee-County-Sheriffs-Office-143241415730238/. You can find police reports about some of the recent cases and more.
How do I conduct a warrant search in Cherokee through the judiciary?
You cannot go to the magistrate's court for your warrants list, although this branch of the judiciary issues all outstanding warrants. Instead, visit the Clerk of Superior Court's office at 75 Peachtree St, Murphy, NC 28906. These guys maintain the court docket database. In it, you will find every stitch of information about all criminal and civil court cases from Cherokee in this database. Now, you get two options for your offender search through this agency:
Do it on your own: Sounds easy enough. It is as long as you have the name and other identifying information about the subject and can use a computer. Since you are reading this on a website, I don't think you will have a problem scouring the collection of criminal records held by the clerk's office. You will find "public use" computers in the lobby of the office, and you can use them for free, but you will have to pay for printouts.
Pay for the criminal records: You can ask the agency to furnish a detailed and certified criminal check report by paying $25. You can avail of this service by mailing in the request or by visiting the agency.
Is it possible to obtain information about Cherokee County arrest warrants and recent arrests by phone? (2021-Update)   
Inquiries about arrest records and police reports: 828-837-2589.
Queries about recent arrests: 828-837-2521.
Criminal case-related information: 828-837-2589, ext. 1427/1407.
Information about the help provided to crime victims: 828-837-2589, ext. 1404
Details about arrest warrants: 828- 835-7755.
Court dockets: 828-835-7740.
Crime statistics of Cherokee County
More than 760 crimes reported in Cherokee County in 2019 were property related, while around 70 were violent offenses. The majority of the property crime cases involved larceny-theft (477 cases) and burglary (228 cases). The complaints in the category of violent crimes included 51 cases of aggravated assault and 13 of rape, among other offenses.
Search North Carolina arrest records by county: