Get a Free Arrest Report in Chatham County, NC!
Who does not want free information? I, for one, am always happy to get a warrant search done without paying for it. Unfortunately, you won't find this facility from every sheriff's dept, and Chatham County happens to have a law enforcement agency that keeps a tight grip on the criminal records they offer online.
Now, I don't hold this against them because although it is convenient for people to access details on arrest warrants through the police website, this may alert suspects and make it harder to detain them. That said, you can get access to a part of the police blotter on the Sheriff's website. So, if you are looking for arrest records, you are likely to find them online. Continue reading to know about URLs and offices where you can go for a warrant check.
What criminal records can I get from the website of the Chatham County Sheriff's Dept?
News from the sheriff: You can find the arrest log for each day on the page https://sites.google.com/view/chathamcountysheriffnc/home. You will also find some entries from the warrants list as well as criminal records of some instances. The details go back to a few months. So, if you are looking for an extensive arrest report on a specific individual, this source may not be of much help. However, if the person in question was recently detained, you will find brief arrest records on this webpage.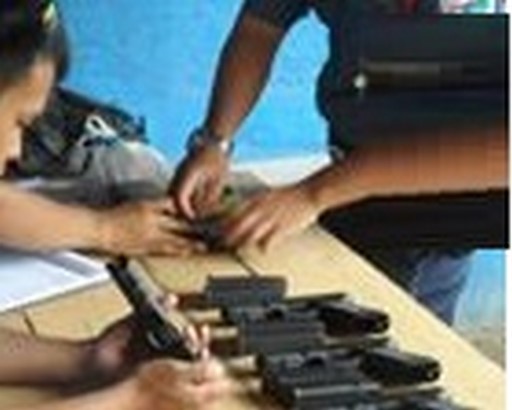 General information: The sheriff's dept also maintains a presence on Facebook at https://www.facebook.com/pages/Chatham-County-Sheriffs-Office-Of-NC/1131963713491023. You won't get criminal court records through this source, but you can get general information about what is going on in the community and how the police contribute.
A personal visit: This one, I always keep as the last option, but even I can't deny that it is the most surefire method to get a warrant list or information on arrest warrants from the law enforcement agency. The Sheriff's Office of Chatham can be found at 295 West St, Pittsboro, NC 27312, USA. Talk to a deputy from the records division to get the required criminal records.
Can I get help from the judiciary in my warrant search?
Like the police, the judiciary will help you with a warrant check request. However, they do not put up the court docket database online. This means you only have two options: you can either visit them and use the public terminals in the lobby to find the court docket you need, or you can pay them to do a warrant search for you. 
The Clerk of Superior Court's main office is located at 40 E Chatham Street, Pittsboro, NC 27312, and you can mail them at PO Box 369, Pittsboro, NC 27312.
The alternate office can be found at 311 N Second Ave, Siler City, NC 27344; their mailing address is the same as their physical address.
Now, let me tell you when you should open up your wallet for the criminal check. If you need a certified report, the Clerk's Office can get this for you. They do allow both self and third-party background checks. The report can be used for a host of official purposes. However, it is essential to understand that this is a name-based and not a fingerprint check. The only other search criteria used is the date of birth. 
If you need information on Chatham County recent arrest and warrants, whom should you call? (In 2021)
Details about arrests can be found by calling 919-545-7802.
Investigations-related details can be obtained by calling 919-545-8113/919-545-8195.
Details about active warrants can be requested by calling 919-545-3519.
Judicial data such as case records and court dockets can be requested by calling 919- 545-3500.
Incident reports and arrest reports can be requested by calling 919-542-2811.
Victim's assistance can be requested by calling 912-652-7308/919-545-8116.
Crime statistics of Chatham County
As compared to the 2018 crime average of 618 cases, the Chatham County Sheriff's Office received 538 criminal complaints in 2019. The figure included 478 criminal misdemeanors and 60 felonies.
There were 278 larceny thefts, 173 burglaries, and 27 car thefts in the category of misdemeanor crimes. There were 41 aggravated assaults, 13 rapes, and 6 robberies among the reported felonies.
Search North Carolina arrest records by county: