Getting Your Hands On An Arrest Report From Martin County, NC!
I was disappointed to know that the Martin County Sheriff's Office follows the same guarded stand regarding arresting records and the warrants list as many other law enforcement agencies in NC. I could not find the arrest report or any other criminal court records on the law enforcement agency's website.
Typically, you would find the arrest log for the day or details on inmates, if not a warrant list and information from the police blotter. But, the Sheriff's Dept of Martin offers absolutely nothing.
 They have a social media page, which is the only source of information about some arrest warrants issued in the area. I am sure by now you are wondering about your options for a criminal check. So, take a look at how you can launch a warrant search through state agencies.
Can I access information on arrest warrants through the police of Martin County?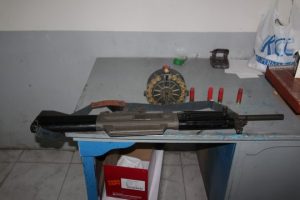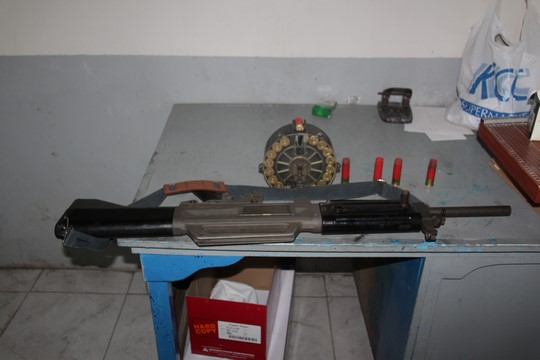 As I discussed earlier, you will find limited information on outstanding warrants from the FB page's law enforcement officials. This is available at https://www.facebook.com/SheriffofMartinCounty/. Do not expect to find information readily. You will need to go through all the agency's posts, and many of these contain details on community events and not on criminal matters.
You can get in touch with the law enforcement office at 305 E Main St, Williamston, NC 27892, the USA, for your warrant lookup. Usually, they will let you know if your subject has any active warrants out in his name. However, if the matter is still under investigation, they will not give you this information. But, they will act immediately to take the person of interest into custody.
That said, I would strongly advise you against going to the sheriff's office or the courthouse for the warrant roundup if you believe that there may be arrest warrants from Martin against you. Needless to say, you will be arrested on the spot. 
How do I get a criminal check done through a judicial agency?
First, decide whether you want to pay for the warrant search or access the free arrest records. I will tell you the pros and cons of both.
The paid facility: You will end up paying $25 for the search that is the minus. On the plus side, you can initiate the inquiry by sending in the request through the mail, and you get a certified copy of the results of your background search.
In terms of search criteria, you will only need the name of the subject and birth date. Since this is not a fingerprint-based inquiry, there is no identification. This means that the report, despite being certified, cannot be used for immigration, adoption, and employment in health care and other sectors.
The free service: This facility can only be availed once you get to the Office of the Clerk. You will have to use the computers they provide for public service, linked to their court docket database. The search criteria are the same, and you will get access to information on all court cases initiated by or against your subject. If you need printouts, you will have to pay a nominal fee for them.
For these inquiries, you can get in touch with the Clerk of Court's Office at 305 E Main St, Williamston, NC 27892 or write to them at PO Box 807, Williamston, NC 27892.
How do you inquire about active warrants and recent arrests from Martin County over the phone? (2021-current)   
If you have any questions regarding recent arrests, contact the Sheriff's Department at (252) 789-4500.
If you need arrest records from Williamston, contact the local PD at (252) 792-2124.
If you have a question regarding active warrants, contact the Magistrate's Office at (252) 809-5119.
If you wish to understand how to get access to criminal case records or need an arrest report, contact the Clerk of Court's office at (252) 809-5100.
If you need help for a victim, contact the District Attorney's Office at (252) 940-4010.
Crime statistics of Martin County
Almost 335 criminal complaints were handled by the Sheriff's Department of Martin County in 2017. Of the complaints lodged, around 280 were against property crimes. This category included 136 cases of larceny-theft, 121 cases of burglary, and 25 cases of motor vehicle theft. The complaints against violent crimes were attributed to 42 instances of aggravated assault and 7 robberies.
Search North Carolina arrest records by county: